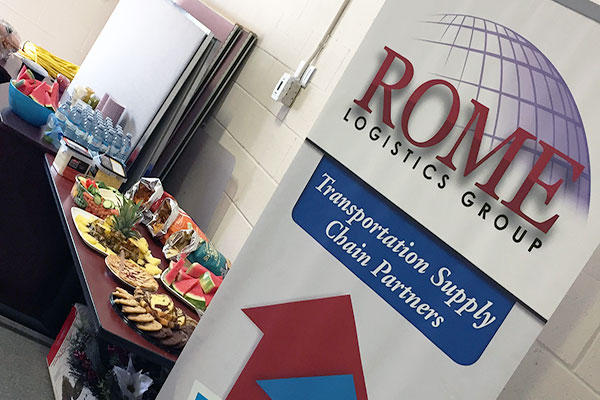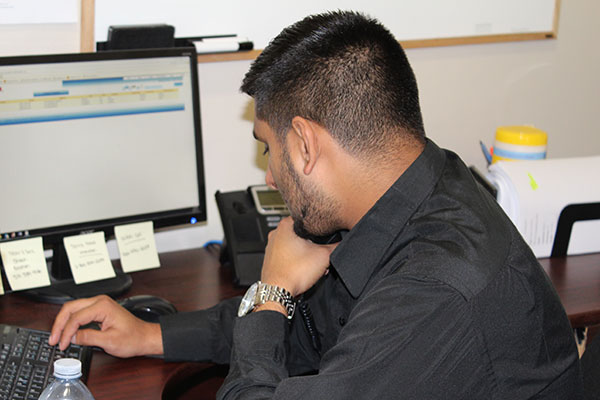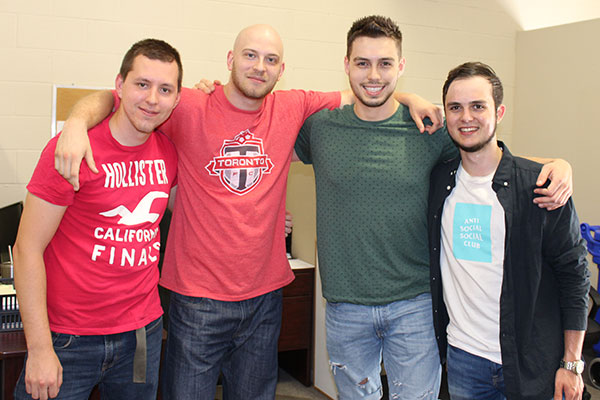 We're Going Places, Are You?
Rome recruiting: changing lives for the better.

At Rome we believe in a career, not a job. Our goal is to provide an ongoing path to job improvement. Through continuous training and development, there is no end to what you can achieve at Rome.
Our core motivation is that our success is the success of the people around us.

Come talk to us and learn what you can achieve at Rome.
Whether you're an industry expert, or a recent grad, if you are motivated and strive for the best, this is the place for you. We believe delivering exceptional customer service starts with hiring, and effectively motivating, exceptional people. We make a point of rewarding performance and supporting professional development.
We also recognize that every new employee brings a unique set of experiences, skills, and perspectives to the table. Through our hiring process, there is extensive training, job-shadowing, and ways to learn as you develop your career at Rome.
Benefits

Unlimited Earning Potential: We can take you higher, faster than anyone in the industry.
Group Benefits: We offer a comprehensive benefit package that covers health, dental, extended health care benefits (ie. massage therapy), life insurance, and travel insurance.
Opportunities

Career Advancement: The more time and effort you put into your job, the more likely you are to advance in the company.
Ongoing Training: Opportunities to expand your knowledge are endless with education sponsorships and ongoing training.
Involvement

Great Work Environment: With such a diverse group of energetic people, it's easy to build friendships and enjoy your time at work daily.
Community Involvement: We fundraise for the Food Bank, Sick Kids Foundation, Tree of Angels, under-privileged schools, and a hockey team!
Rewards

Reward Programs: When you reach targets for the month and quarterly goals, you get rewarded for your hard work with lunch and bonuses.
Flexible Management: We have a unique open-door policy that creates a family-like environment that is easy to transition into.
Some of the Roles at Rome
Account Executive
Grow exponentially as a sales professional with us in our Account Executive role. Generate your own book of business by prospecting new clients through cold-calls and building relationships to grow your network. Motivated and determined professionals are guaranteed success, as well as an uncapped earning potential.
Logistics Coordinator
Are you a problem solver? Do you enjoy putting the pieces of a puzzle together? As a Logistics Coordinator at Rome you will be responsible for negotiating rates and coordinating freight, while establishing, building and maintaining relationships with our carrier partners.
Account Manager
We hold customer service as a number one priority with our clients. By maintaining strong relationships with our clients, we keep our clients up-to-date on their shipments. Whether the shipment is ready to go, or planning is needed, being part of a glowing Customer Service team allows you to provide exceptional, high-quality service for our client's needs.
Administration (Human Resources, AP/AR, Systems)
Looking for a career within a comfortable office-setting with lots of room to grow and learn? Our administration teams offer opportunities within fields such as Human Resources, Accounts Payable and Accounts Receivable, as well as specialist positions in our Claims and Accounting departments.